Full Orchestral cinematic Textures & FX
The legend returns
Strings, woodwinds , brass & Percussion
5 Microphone Positions
Designed for Komplete kontrol
When we released the original Vivace, over a decade ago, we had no idea how this legacy of orchestral scoring would develop and shape Sonokinetic in the years that followed.
Over the past ten years our orchestral libraries have straddled genres and emotions.
However, we've always had a yearning to go back to the previously-discontinued
Vivace recordings and breathe new life into them.
The Interface
TUTORIAL
CINEMATIC
DAWCAST
44.1kHZ - 16BIT NCW format
16BIT - 3000+ SAMPLES (1GB)
Custom designed interface with score display
Time Machine Pro capability
Purging system
4 recorded orchestral sections playing a variety of motifs
11 patches for Kontakt Player 7.0
recorded orchestral sections:
4 recorded orchestral sections
ORCHESTRAL STRINGS
ORCHESTRAL WOODWINDS
ORCHESTRAL BRASS
ORCHESTRAL PERCUSSION
Expressionist Patterns A & B
Tutti Suspense A & B
Chords / Crescendo Chords
Fully orchestral sustained chords
Inceptive Brass
Runs & Endings
Shocks & Stabs
FOR NATIVE INSTRUMENT Kontakt player 7 > & Komplete Kontrol
Buy the Conductor Scores
VIVACE LEGACY Conductor score content:
VIVACE LEGACY Score
1 Copy protected PDF file
190 pages (A4 format)
Full Rehearsal marks to easily find phrases from the kontakt version.
150 dpi resolution
Covers all phrases recorded for our "ViVACE LEgacy" library
Password to access the pdf file
This file has been locked. No copying options will be available.
This product is for educational purposes only and licensed
to the buyer/user solely. A share of the revenue is going
directly to the artists involved in this product.
Use your purchase email address to unlock the pdf file upon receipt.
COLLECTION COMPLETER OPTIONS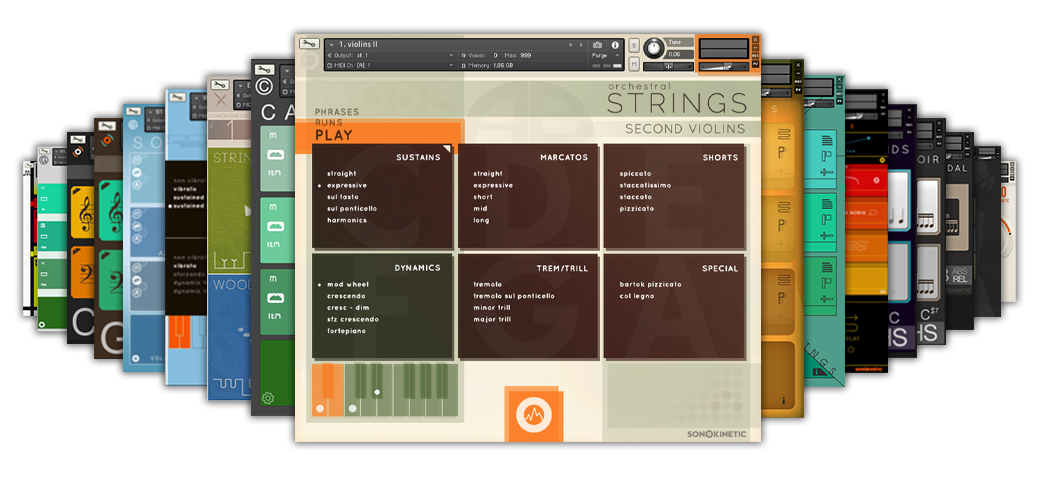 31% OFF the ORCHESTRAL COLLECTION
A Selection of The Latest Orchestral Phrase Libraries.
BANG FOR YOUR BUCK!
Learn More