Majestic Orchestral Sampling
DEEP TRANQUILITY
FULL CINEMATIC orchestral PHRASE SAMPLE LIBRARY
Strings (56), Woodwinds (16) Brass (22)
4x Zlin CINEMATIC ACOUSTIC HALL MICS
FOR KOMPLETE KONTROL & KONTAKT PLAYER
Bringing majestic melodies to your compositions
LARGO = slow and stately sound of strings melodies, woodwind chord ensembles and smooth brass lines.
a set of performances that typify the kind of scoring of classic film scores and historical features.
The emphasis here is on strong thematic writing with smooth, yet dramatic transitions between the notes.
With Largo we always kept versatility in mind. This means legato, portamento, staccato and staccatissimo
styles have been captured, as well as harmonics, glissandi and many other techniques
which are impossible to reproduce realistically with traditional multi-sampled orchestral libraries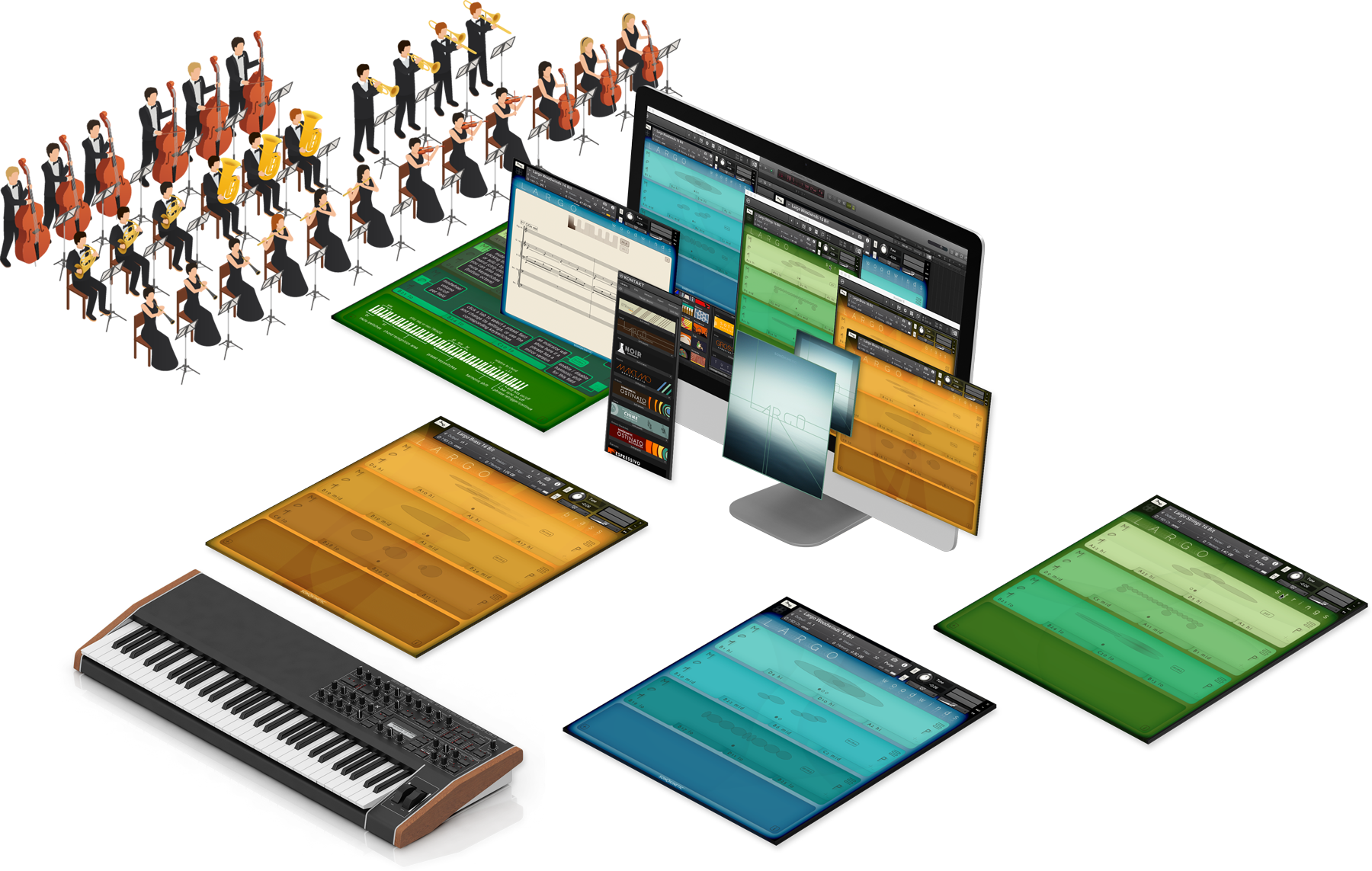 CINEMATIC
Overview
In Detail
Playthrough
DAW CAST
44.1kHZ - 24BIT NCW format
16BIT - 44.000+ SAMPLES
24BIT - 44.000+ SAMPLES

16BIT - 37GB NCW Format
24BIT - 69GB NCW Format
INSTRUMENT PATCHES:
Strings
Woodwinds
Brass
Strings Lite
Woodwinds Lite
Brass Lite
4 recorded microphone positions
Close
Decca tree
Wide
Balcony (Far)
'Tutti' mix for the 'lite' instrument
3 recorded orchestral sections
Strings 56 players
Woodwinds 16 players
Brass 22 players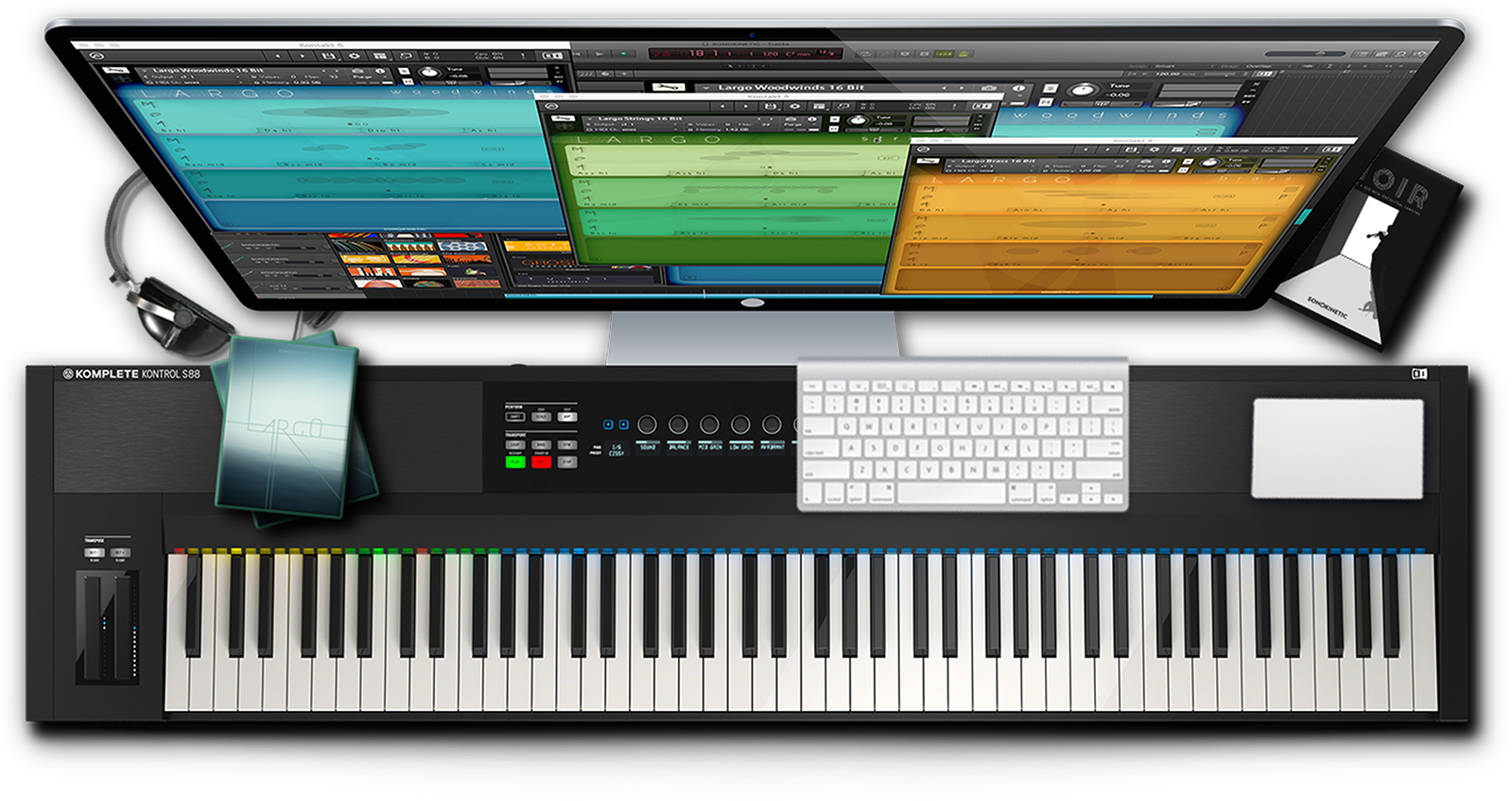 FOR NATIVE INSTRUMENTS KOMPLETE KONTROL NKS 1.5 < & KONTAKT + KONTAKT PLAYER 5.7.1 and up
Buy the Conductor Scores
Largo Conductor score content:
Largo Score
1 Copy protected PDF file
154 pages (A4 format)
Full Rehearsal marks to easily find phrases from the kontakt version.
150 dpi resolution
Covers all phrases recorded for our "Largo" library
Password to access the pdf file
This file has been locked. No copying options will be available.
This product is for educational purposes only and licensed
to the buyer/user solely. A share of the revenue is going
directly to the artists involved in this product.
Use your purchase email address to unlock the pdf file upon receipt.
COLLECTION COMPLETER OPTIONS
31% OFF the ORCHESTRAL COLLECTION
A Selection of The Latest Orchestral Phrase Libraries.
BANG FOR YOUR BUCK!
Learn More