A Large Collection of Multi-sampled Iron and Bronze Cast Tower Bells and Carillons
---
+0.6K
Samples
48 kHz, 24bit wave format
600+ Samples
3,3+ GB uncompressed
Royalty and copyright free
content license
Instrument Patches
Native Instruments Kontakt
2 instrument Patches:
Toll K4.nki
Toll K5.nki
Sampled Instruments
4 Main Bell categories:
Carillons, Historical Bells Collection, Silk Road Bells Collection,
Tower Bells Collection:
15 European Original Bells from 14th century to 20th century, 13 South East Asian Ceremonial Bells 10th century to 19th century, 3 Tower bells, including the Saint John's Cathedral bells
Learn from our videos & DEMOS
SONOKINETIC PROVIDES TUTORIALS AND VIDEO FEATURES TO HELP YOU GET ALL THE INFORMATION YOU NEED TO WORK WITH OUR TOOLS. EXPLORE OUR VIDEO CHANNELS FOR MORE IN-DEPTH INFORMATION ON OUR COMPOSING TOOLS.
Setting up KONTAKT Library
---
COLLECTION COMPLETER OPTIONS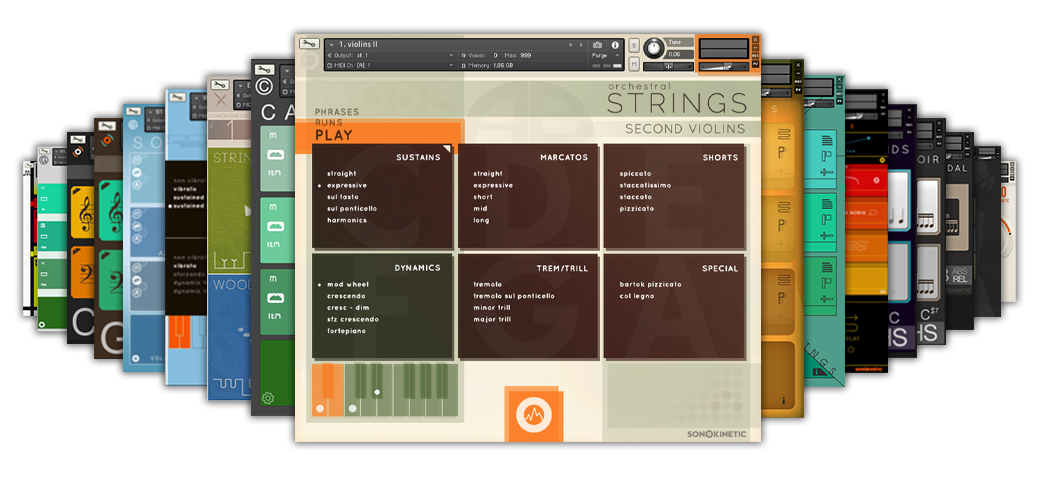 31% OFF the ORCHESTRAL COLLECTION
A Selection of The Latest Orchestral Phrase Libraries.
BANG FOR YOUR BUCK!
Learn More