Focus
Toccata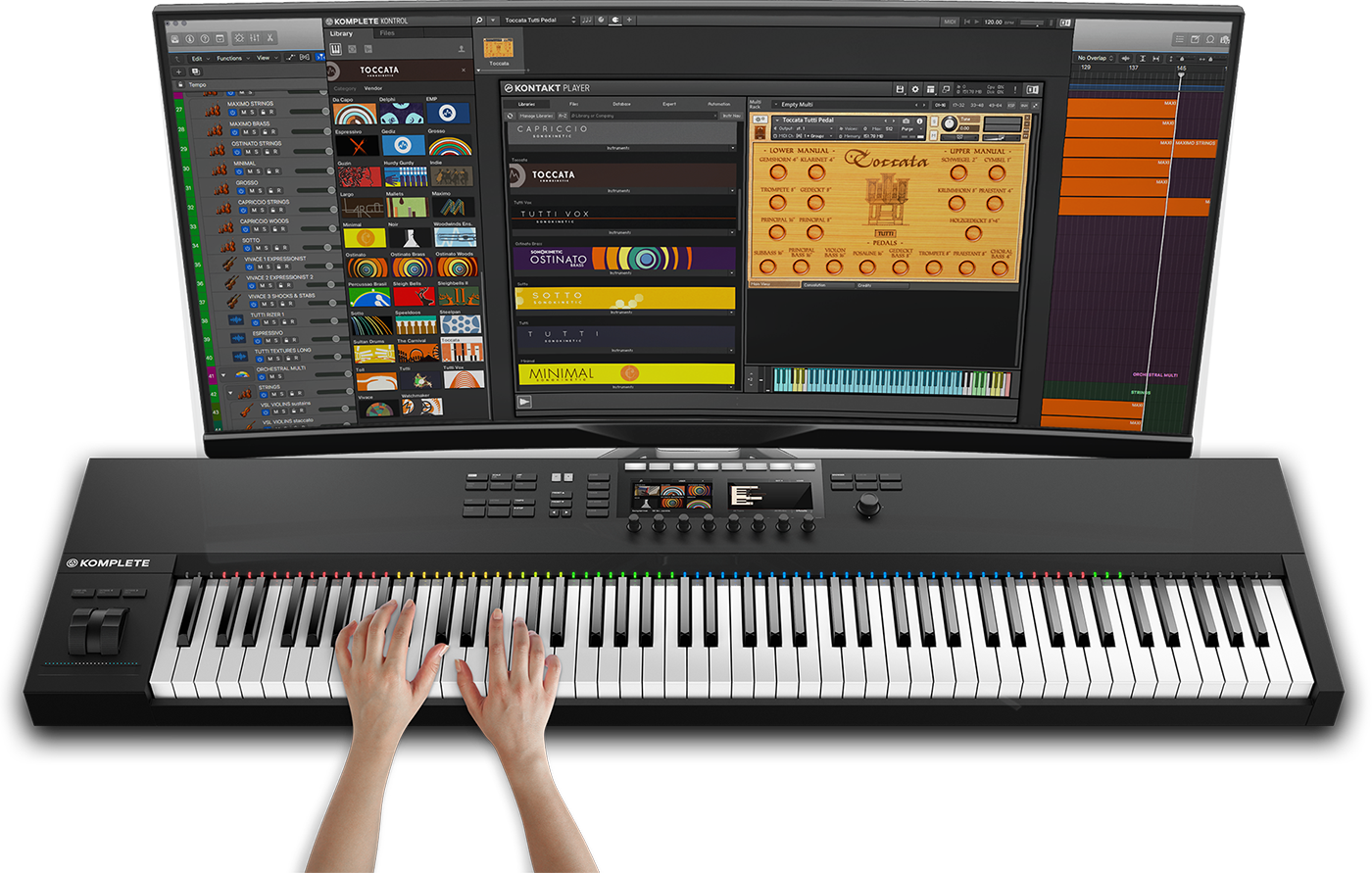 EPIC TOCCATA
A mighty Pipe Organ recorded in a Basilica in the south of the Netherlands, Toccata is one of Sonokinetic's first major productions. Though we didn't have as much sampling experience then as we do now, we certainly gave it our all, and it ended up sounding fantastic. We still turn to this instrument whenever we need an 'Epic Touch' or a 'Solemn Atmosphere' or ... basically when we need a big and beautiful church organ:)
Toccata is one of the most authentic-sounding pipe organs available for Komplete Kontrol. For this month's Focus, we have created a dedicated new demo, drawing inspiration from the organ-focused film scores Hans Zimmer did for Interstellar & Pirates of The Caribbean.
Listen To Toccata
Sonokinetic presents "Toccata". The largest and most epic instrument of all!
This instrument will literary blow you out of your socks. Weighing over 1 ton, constructed from over 1500 pipes, it has inspired the best composers for centuries. From J.S Bach to H. Zimmer all composers have been captured by the sheer power and intoxicating volume and tone colours of the pipe organ. This collection of clean recorded pipe organ samples has been intensively tuned and tweaked and de-noised to the utmost extent. Now working like a Swiss watch, this instrument will give you a wide range of colouring options due to its ingenious programming of 20 registers for the Kontakt sampling engine. Recorded at the Bartholomeus Basilika in The Netherlands this library will bring the raw power of this massive pipe organ to your keyboard.
Sonokinetic has established a name in user-friendly, very affordable, high quality audio and unique original sample libraries. Sonokinetic pushes the limit to capture the depth of the pipe organ with a wide selection of easy to use single registers and mixtures.

Add Toccata to your wishlist!
In your user account you can easily spot any deals or special offers on your favorite libraries
Add to Wishlist